Journal Surgical Case Reports (ISSN 2613-5965)
Journal Impact Factor: 2.13*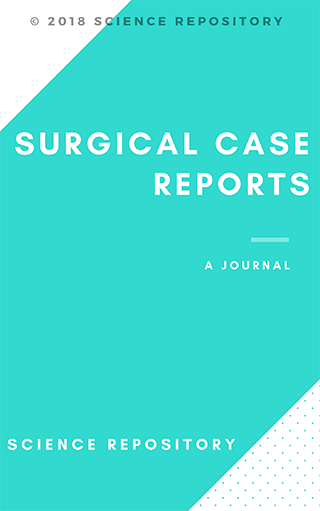 Surgical Case Reports is open access, peer-reviewed journal, covers the scope of general surgeries like vascular, brain, abdominal, heart, head, breast, brain, neck, colorectal, and other forms of surgery.
The journal includes a wide range of fields in its discipline to create a platform for the authors to make their contribution towards the journal and the editorial office promises a peer review process for the submitted manuscripts for the quality of publishing.
Surgical Case Reports publishes a wide range of article in this discipline covering all modern trends in the field of surgery with Laparoscopic Surgery, Gallbladder Surgery, Arthroscopic Surgery, Scoliosis Surgery, Sinus Surgery, Oral Surgery, Gynecomastia Surgery, Orthognathic Surgery, Thyroid Surgery, Pacemaker Surgery, Appendix Surgery, Colorectal Surgery, Cardiovascular Surgery, Ankle Surgery, Hip Surgery, Neck Surgery, Varicose Surgery, Implants Surgery, Pediatric Surgery, the scope of the journal is not limited to the listed research areas but covers a lot more areas globally.
For submission authors can directly submit manuscript to [email protected]
All the work at Science Repository is licensed under a Creative Commons Attribution 4.0 International License. Authors at Science Repository retain copyright to their work and allow others to copy, distribute, transmit, and adapt their work, provided proper attribution is given.
Manuscripts number will be provided to the corresponding author within 72 hours for the respective manuscript submitted.
14 day review process with international peer-review standards
Timeline of processing from Submission to Publication is 30 days
Manuscript will be published within 7 days of acceptance
This license lets others distribute, remix, tweak, and build upon your work, even commercially, as long as they credit you for the original creation. View License Deed | View Legal Code



Recent Published Articles
In Press Volume 4, Issue 1
Editorial Board
John Victor Gahagan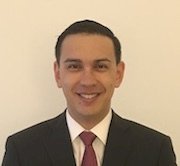 General Surgery
Department of Surgery
Cornell University, Weill Cornell School of Medicine
United States
Biography
John Gahagan, MD is a Clinical Assistant Professor of Surgery in the Section of Colorectal Surgery. He has extensive training in advanced minimally invasive surgical techniques including robotic and laparoscopic surgery. He has authored several textbook chapters and original articles in peer-reviewed journals. His clinical practice is focused on the surgical treatment of colon and rectal cancers, inflammatory bowel disease (ulcerative colitis and Crohn's disease), and benign colon and anorectal diseases (diverticulitis, hemorrhoids, fistulas, fissures). He believes in patient-centered care and multi-disciplinary approach to the treatment of diseases of the colon, rectum and anus. He joined Stanford in 2019 and is excited to build a Stanford colorectal surgery practice in the East Bay and Tri-Valley area at Stanford – ValleyCare in Pleasanton.
Gokhan Sami Kilic
Professor, Chief of Urogynecology and Minimally Invasive Surgery
Gynecologic Surgery
University of Texas Medical Branch, Department of Obstetrics and Gynecology
United States
Abdelmonem A. Hegazy
Professor and Former Chairman
Anatomy and Embryology Department
Zagazig University
Egypt
Biography
Dr. Abdelmonem A. Hegazy is a Consultant of Obstetrics, Gynecology and Infertility. He is the former chairman of the Anatomy and Embryology Department, Faculty of Medicine, Zagazig University (Egypt); and Professor in King Saud and Majmaah Universities (KSA) 2009-2013 and Misurata, Faculty of Medicine (Libya) 2000.
He is Editor-in-Chief of the following international journals: International Journal of Human Anatomy (USA); Women Health and Complications (UK), SAR Journal of Medical Case Reports (Bangladesh), Journal of Medical & Advanced Clinical Case Reports (India) & Editor-in-Chief of Journal of Frontiers Journal of Anatomical Variations (FJAV). He is the Former Editor-in-Chief of Zagazig University Medical Journal (Egypt).
Dr. Hegazy is also a referee of scientific research submitted for promotion of professors in Egyptian Universities. He is also Member of International Institutional Review Board – IRB (Hong Kong). Dr. Hegazy participates in Zagazig University academic, scientific, educational and professional development activities in the fields of medical sciences development, including basic and clinical research, policy implementation, design programs, set coursework plans, curricula, syllabi, scientific conference paneling, as well as designing and delivering a wide scope of continuous professional development programs, including training, strategic planning, research methodology, scientific thesis and dissertation writing; research proposal, medical ethics, organization's behavior issues, all with emphasis on system and staff development. Dr. Hegazy is a member of Institutional Research Board (IRB) unit, Egyptian Medical Syndicate, Egyptian Society of Anatomy, and Postgraduate and Scientific Research Affairs Committee, Faculty of Medicine. His pool of academics consists of original research articles/books/book chapters in various national and international accredited publishing houses. Dr. Hegazy has plenty of scientific publications and projects with many citations. He has got many national and international honors and awards. Dr. Hegazy has been supervising post graduate students in their thesis works. He is also a well-known reviewer/referee/editorial board member in more than 150 international indexed journals.
Prof Hegazy is a Global Goodwill Ambassador (GGA). He is also an Egyptian Ambassador for International Program for Prevention of Child Abuse 'My Body is My Body'.
Pietro Gentile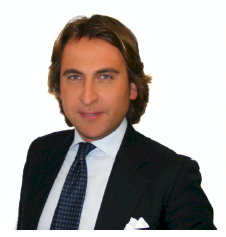 Professor
Plastic and Reconstructive Surgery
University of Rome Tor Vergata
Italy
Matheus Perez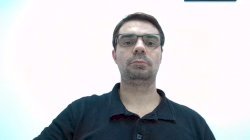 Part-time Professor
Neuroanatomy and Microsurgery Laboratory
UNICAMP State University of Campinas
Brazil
Theodora Papamitsou
Associate Professor
Medicine
Aristotle University
Greece
Stefano Maria Priola
Assistant Professor in Neurosurgery
Neurosurgery
Northern Ontario School of Medicine
Canada
Francesco Saverio Mari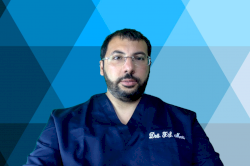 Senior Surgeon - Qualification as Associate Professor of Surgery
Department of Surgery
University Sapienza of Rome/ ASL Latina
Italy
Romanidis Konstantinos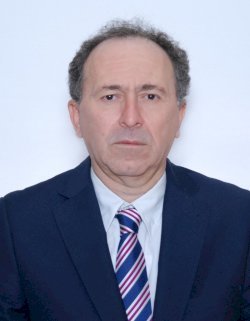 Associate Professor of General Surgery
3rd Department of Surgery,
Associate Professor of General Surgery 2nd Department of General Surgery University Hospital of Alexandroupolis Democritus University of Thrace –Medical School
Greece
Sang Ku Park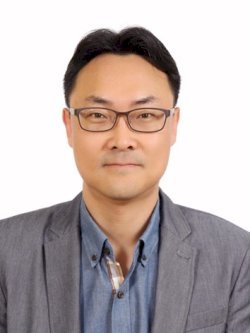 INM Section Head Technologist
Department of Neurosurgery
Samsung Medical Center, Seoul, Korea
Republic of Korea
ALLISTER GIBBONS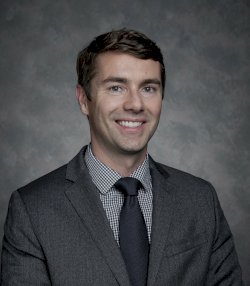 Ophthalmology
University of Miami / Bascom Palmer Eye Institute
United States
GIanluca Franceschini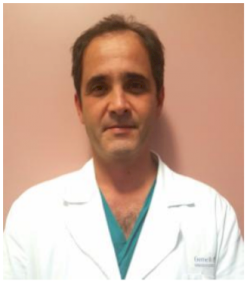 Professor
Catholic University, Fondazione Policlinico Universitario Agostino Gemelli IRCCS
Catholic University
Italy
Narasimman Sathiamurthy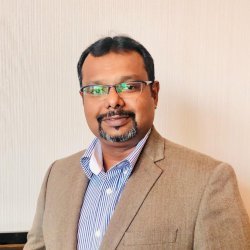 Consultant Thoracic Surgeon
Ministry of Health Malaysia
Hospital Kuala Lumpur
Malaysia
zhirajr mokini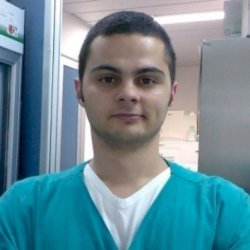 Anesthesiologist
Anesthetics
Non employed at the moment
France
YAHYA UNLU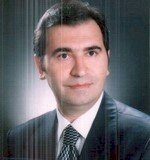 Professor
Cardiovascular Surgery
Atatürk University, Medical Faculty, Research Hospital, Cardiovascular Surgery , Erzurum/ Turkey
Turkey
Carmelo Lucio Sturiale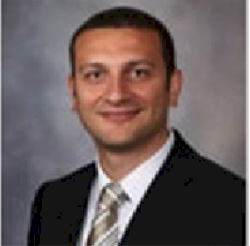 Department of Neurosurgery
Catholic University School of Medicine
Italy
Fausto ROSA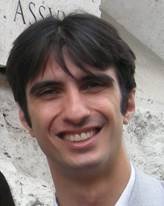 Digestive Surgery Unit
"A. Gemelli" Hospital Largo
Italy
Kenny Jung-Taek Oh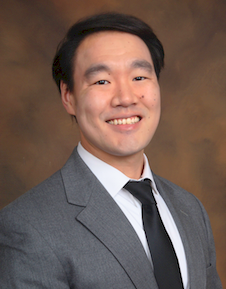 Department of Surgery
Temple University School of Medicine
United States
Matheus Perez
Ribeirão Preto Physical Education and Sports School
Brazil
Wisoot Kongchareonsombat
Associate Professor
urologist
Mahidol university
Thailand
Andre Luis Costa Cantanhede
Department of oral and Maxillofacial Surgery - UNICAMP
State University of Campinas - UNICAMP
Brazil
Carlo de Werra
Aggregate Professor of Surgery
Clinical Medicine and Surgery dept
University of Naples Federico II
Italy
Xiao Fang
Department of Biostatistics
The University of Texas Medical Branch
United States
Md Moshiur Rahman
Assistant Professor
Department of Neurosurgery
Holy Family Red Crescent Medical College, Dhaka
Bangladesh
Chul Hyun, Park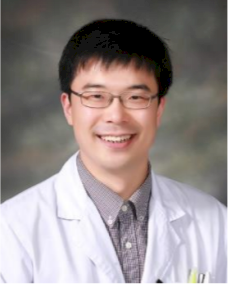 Associate Professor
Orthopaedic Surgery
Yeungnam University Medical Center
Republic of Korea
Hamza Yazdani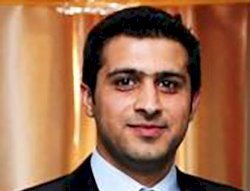 Research Associate
Department of Surgery
University of Pittsburgh
United States
İlhan Bahşi
Professor
Anatomy
Gaziantep University
Turkey
Current Issue Volume 3, Issue 12
Editor-in-chief
Will be updated soon
Submit Manuscript
You can submit your manuscript at Science Repository. Authors submit manuscript files and metadata & can request for revision. Editors use the system to review submissions, assign to reviewers, and make and communicate decisions to accept, revise, transfer or reject manuscripts. Reviewers are invited to work on manuscripts, can accept or reject assignments.
For submission authors can directly submit manuscript to [email protected]
Manuscripts number will be provided to the corresponding author within 72 hours for the respective manuscript submitted.
14 day review process with international peer-review standards
Timeline of processing from Submission to Publication is 30 days
Manuscript will be published within 7 days of acceptance
Publication Charges
Surgical Case Reports is an Open Access journal and we do not charge the end user when accessing a manuscript or any article. This allows the scientific community to view, download, distribution of an article in any medium, provided that the original work is properly cited, under the term of "Creative Commons Attribution License".
In line with other open access journals we provide a flat fee submission structure on the acceptance of a peer-reviewed article which covers in part the entirety of the publication pathway (the article processing charge). The process includes our maintenance, submission and peer review systems and international editing, publication and submission to global indexing and tracking organisations and archiving to allow instant access to the whole article and associated supplementary documents. We also have to ensure enough investment to secure a sustainable model which ethically, legally and financially stable.
The publication charges for Surgical Case Reports are £ (GBP) 1699.
Frequently Asked Questions (FAQs)
Why do we charge?
All articles published in Science Repository are open access. Open Access publishing implies that all readers, anywhere in the world, are allowed unrestricted to full text of articles, immediately on publication in Science Repository Journals. The Article Publication Charges pay for the editorial and production costs of the journal, for hosting the website, publishing articles online, preparing HTML , PDF and XML versions of the articles and submitting the articles in electronic citation database like CrossRef.
Our financial goals are to:
Maintain the portal for best experienece
Recover capitalization cost
Produce sufficient revenue to allow for a sustainable and scalable publishing program, under continuous development
Although we charge the minimum possible but we will reduce the publication-charge cost downward over time.
When should I pay?
Corresponding author or the paying institutions should arrange for the payment once they are notified regarding acceptance of the article. APC is exempted for cases in which a wavier agreement has been made in-prior to submission.
*We request an immediate attention towards the payment as the articles will not be published unless the charges have been paid.
Who will pay the APC (Article Processing Charges)?
Corresponding author or Co-authors has to make the payment on acceptance of the article.
How do I pay?
Authors or institutions can make payments by two modes as per their convenience.
Note: No taxes are included in this charge, taxes will be applicable as per the policies of the country of the payee. Additional transaction gateway charges may be levied on the payee.
Do I have to pay if my manuscript is rejected?
No, Article processing charges will not be applicable for articles rejected by the Editorial office.
Can I be eligible for wavier on APC?
The waiver request will be considered on a case-by-case basis, and will be provided accordingly.
*The Waiver requests must be made during the submission process and will not be accepted after processing of the manuscript.
Withdrawal Charges
Please check our Refund Policy
Are reprints of my article included in the article processing charges (APCs)?
No, Article processing charges (APCs) do not include the charges for the reprints. Reprints facility is optional and should be order separately.
For more details you can refer to FAQs or contact us [email protected]
Archive