Journal of Integrative Cardiology Open Access (ISSN 2674-2489)
NLM ID: 101769245 Journal Impact Factor: 1.46*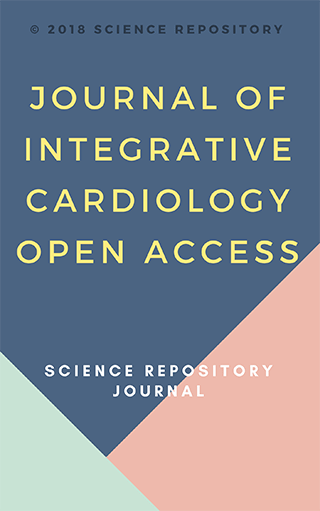 Journal of Integrative Cardiology Open Access is a peer-reviewed medical journal that focuses on a wide range of areas in this field including pulmonary, respiratory diseases related to respiratory system and treatment methods and creates a platform for the authors to make their contribution towards the journal and the editorial office promises a peer review process for the submitted manuscripts for the quality of publishing.
Journal of Integrative Cardiology Open Access is one of the best open access journals that aims to publish the most complete and reliable source of information on discoveries and current developments in the mode of original articles, review articles, case reports, short communications, etc. in the field and provide online access to the researchers worldwide without any restrictions or subscriptions.
Journal of cardiology emphasis on conceptual breakthroughs, its goal is to facilitate rapid publication and aimed to publish the clinical cases on various areas of heart related issues, cardiovascular medicine, cardiovascular diseases, myocardial infraction, atrial fibrillation, valvular heart diseases, cardiomyopathy, heart failure, coronary artery diseases, atherosclerosis, arrhythmias, angina, congenital heart diseases, pericardial disease, vascular diseases, hypertension, peripheral arterial disease, heart defects, paediatric cardiology, echocardiography, heart surgery and treatment. Cardiology images are also welcome for possible publication.
All the work at Science Repository is licensed under a Creative Commons Attribution 4.0 International License. Authors at Science Repository retain copyright to their work and allow others to copy, distribute, transmit, and adapt their work, provided proper attribution is given. Electronic edition: online edition: ISSN 2674-2489
For submission authors can directly submit manuscript to [email protected]
Manuscripts number will be provided to the corresponding author within 72 hours for the respective manuscript submitted.
14 day review process with international peer-review standards
Timeline of processing from Submission to Publication is 30 days
Manuscript will be published within 7 days of acceptance
NLM ID: 101769245
This license lets others distribute, remix, tweak, and build upon your work, even commercially, as long as they credit you for the original creation. View License Deed | View Legal Code



Recent Published Articles
In Press Volume 4, Issue 2
We are currently preparing the issue. Will be updated soon.
Editorial Board
Palanisamy Sivanandy
Lecturer
Pharmacy Practice
International Medical University, Malaysia
Malaysia
Biography
Dr. Palanisamy Sivanandy is an eminent academician and researcher, has more than 10 years of teaching and research experiences. He has more than 20 years of experience in the pharmacy field. He has started his career as a dispensing pharmacist in the year 1997 as a Diploma Pharmacist; in 2005 he has completed his Pharmacy Undergraduation (B.Pharm.) from the Madurai Medical College, Tamil Nadu; in 2007 he obtained his Post Graduation (M.Pharm.) in Pharmacy Practice from Sri Ramkrishna Institute of Paramedical Sciences, Coimbatore, Tamil Nadu. He has completed his Ph.D. in the year 2013 from the prestigious Tamil Nadu Dr. MGR Medical University, Chennai and Good Clinical Practice Licensure Exam from Ministry of Health (MoH), Malaysia in 2014.
Keji Chen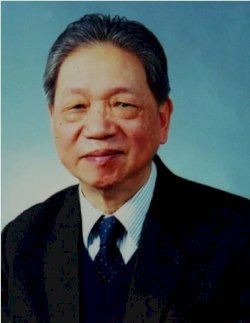 Professor
President of the China Association of Integrative Medicine
China
Biography
Professor Keji Chen, MD., a World-renowned scholar, one of the most prominent pioneers of integrative East-West medicine in China. Academician of the China Academy of Science, Honorary President of the China Association of Integrative Medicine and the China Society of Genontology, President of the Expert Committee of World Federation of Chinese Medicine Societies. Professor Chen has served as the Consultant of WHO since 1979. He is Life-time Professor of Medicine to China Academy of Chinese Medical Sciences. He has invited as the Strategic Advisor of Scientific Innovation by Ministry of Public Health of China since 2016.
Professor Chen is one of the chief researchers of the studies on "Coronary Heart No.II" and the first clinical applier of Ligustrazine (one of the alkaloids of Radix Ligustracum Wallichii) in treating acute ischemic stroke and studies its metabolism for anti-platelet and anti-thromboxane production. He first carried out the studies for preventing restenosis after PCI by applying Chinese herbal formulas and got certain progress. He has systematized over 30,000 original medical archives of the Qing Royal Palace. In 2003, Professor Chen awarded the first prize in National Scientific Achievement in China, and has won ten more awards of World/National/Ministerial levels.
Robert J Chilton
Professor
Department of Medicine, San Antonio
University of Texas Health Science Center
United States
Biography
Robert J. Chilton, D.O., is an Associate Professor of Medicine and Director of the Cardiac Catheterization Laboratory at the Audie Murphy VA/University of Texas Health Science Center at San Antonio. A fellow of the American College of Cardiology, American College of Physicians, American College of Osteopathic Internists, and American Heart Association, Dr. Chilton also chairs the Electrophysiology Board Examination for the American Osteopathic Association and presides over the San Antonio chapters of both the Cardiovascular Society and American Heart Association. Dr. Chilton received his Bachelor of Science degree from Philips University, Enid, Oklahoma, and his D.O. from the University of Osteopathic Medicine and Surgery, Des Moines, Iowa. He completed his internship at Wright-Patterson Air Force Base, Dayton, Ohio; his residency at the University of Oklahoma Health Science Center, Oklahoma City, Oklahoma; and a cardiology fellowship at the Wilford Hall United States Air Force Medical Center, San Antonio, Texas. Dr. Chilton is board certified in internal medicine, cardiovascular disease, and electrophysiology. Over the past 20 years, Dr. Chilton has authored numerous articles, book chapters, abstracts, and presentations on cardiology. He has developed educational materials and has lectured widely, garnering several awards for his academic contributions, including 1994 Outstanding Teacher from the University of Texas Health Science Center at San Antonio.
Nicola Maurea
Chief, Division of Cardiology
Istituto Nazionale Tumori IRCCS
Italy
Biography
Nicola Maurea is graduated in Medicine and he is specialized in Cardiology and Internal Medicine; he obtained all degrees with full marks and honors from University of Naples Federico II. He is the Director of Division of Cardiology of National Cancer Institute, Pascale Foundation, Naples. He is a distinguished expert in the field of Cardioncology and he is the President of Italian Association of Cardioncology. Moreover, he is Fellow of the American College of Cardiology and Fellow of the European Society of Cardiology. He is author of many papers in international peer reviewed journals and many abstracts presented at international meetings of cardiological and oncological societies and he has been invited speaker many times at international and national conferences.
Francesco Vetta
Director U.O.Cardiology
Cardiology Department
Saint Camillus International University of Health Sciences, Rome Italy
Italy
Biography
Francesco Vetta is currently working as director of the Center for Arrhythmology and Electrophysiology of Paideia Hospital in Rome. Prof. Vetta has graduated in Medicine and Surgery with honors, in 1991, at the University of Studies of Rome "La Sapienza". Subsequently, at the same University, he obtained a specialization in Geriatrics, and in 2004, he specialized in Cardiology at the University of Rome "Tor Vergata". During his professional training he also attended a II level Master's in "Electrophysiology and cardiac electrostimulation", at the Catholic University of Rome, a 1st level Master in "Cardiology for images", at the University of Rome " La Sapienza", and a specialization course in "Arterial hypertension" at the University of Pisa. Since 2013 he has been Director of the Cardiology Unit at the Israelite Hospital in Rome, where he also directs the Center for Arrhythmology, Electrophysiology and Cardiac Electrostimulation. It deals in fact with clinical cardiology, arrhythmology and cardiac electrostimulation, having carried out as first operator about 5000 PMK implants, including biventricular and over 600 defibrillators. Previously he was Deputy Chief of the Cardiology Unit of the "SS Gonfalone di Monterotondo" Hospital where he was initially Head of the Center for the study and therapy of arterial hypertension, then Responsible for the study of Sincope and finally Head of UOS of Arrhythmology and cardiac electrostimulation. Prof. Francesco Vetta has focused in particular on studies concerning cardiovascular and arrhythmological diseases, especially in geriatric age, with participation in numerous national and international courses and conferences, which has allowed a scientific production quantifiable in about 160 publications in national and international journals, as well as chapters of scientific books and guidelines. He has participated as a speaker at numerous national and international congresses. President of the National Congress of Cardiogeriatry held annually since 2003.
Edimar Alcides Bocchi
Associate Professor
Cardiopulmonary Department
São University Medical School
Brazil
Biography
Edimar Alcides Bocchi, M.D., Ph.D., trained as a cardiologist at the Heart Institute (InCor) Of São Paulo University Medical School and obtained his Ph.D. at the São Paulo University Medical School. Currently, he serves as the head of heart failure clinics at Heart Institute (Incor) of Hospital das Clinicas of São Paulo University Medical School, associate professor of São University Medical School, and director of the heart failure team at the Heart Institute (InCor) of São Paulo University Medical School. His areas of clinical and research interest include heart failure, Chagas heart disease, cardio-oncology, and exercise in heart failure. Dr. Bocchi has amassed 276 publications in peer-reviewed journals, contributed to 63 book chapters, and serves as the national coordinator for several randomized clinical trials, including the BELIEF, COMMANDER, SHIFT, RAD 2401, CECCY, and Remadhe trials.
Mohammed Idhrees
Consultant
Dept. Of Cardiac Surgery
Institute of Cardiac and Aortic Disorders
India
Biography
Dr. Mohammed Idhrees is a Senior Resident in the Department of Cardiovascular and Thoracic Surgery at Sree Chitra Thirunal Institute for Medical sciences and Technology located at Thiruvananthapuram, Kerala, India.
LEKHA ADIK PATHAK
Professor
Department of Cardiology
Grant Medical College & J.J. Group of Hospital, Mumbai
India
Biography
Dr. Lekha Pathak is the Director and Head of the Cardiology Department at Nanavati Super Speciality Hospital, Mumbai, India. She has an experience of 46 years. She completed M.B.B.S. from Netaji Subhash Chandra Bose Medical College, Jabalpur in 1965, D.M. - Cardiology from King Edward Memorial Hospital and Seth Gordhandas Sunderdas Medical College in 1971 and M.D. - General Medicine from Netaji Subhash Chandra Bose Medical College, Jabalpur in 1968. She has done over 10000 Interventional procedures for past 10 years. Dr. Lekha Pathak has been awarded with Lifetime achievement award by Ex. President APJ Abdul Kalam for outstanding contribution in the field of Cardiology 2008, Priyadarshani award 2008, Doctor of Science (D.Sc.) by University of Loyola, Chicago, USA 2012 and many more. She is a member of Maharashtra University of Health Sciences, Padmashree Dr. D Y Patil University - Member Management Council, Association of Physicians of India (API) and Indian College of physician. Some of the services provided by the doctor are: Carotid Angioplasty and Stenting, Coronary and Non-Coronary Interventions, Angioplasty and Stenting, Interventional procedures and Minimally Invasive Cardiac Surgery.
Kai-Sheng Hsieh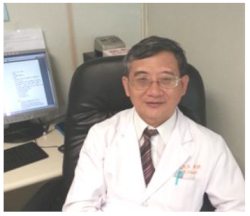 Professor
Pediatrics Department
Shuanghe Hospital, Taipei Medical University
Taiwan, Province of China
Biography
Dr. Hsieh is one of the pioneers in Pediatric Echocardiography. He underwent clinical fellow training in Pediatric Cardiology at Boson Children's Hospital, Harvard Medical School in 1982-1984. After returning to Taiwan, he has been actively participated in various academic activities in Pediatric Cardiology and Pediatric Critical Care. He has been elected as the executive board members in the Society of Ultrasound in Medicine, Republic of China for multiple times during the past 30 years. He is now the executive board member of Asian Pacific Society of Echocardiography. He has been the 2nd President of Taiwan Society of Critical Care Medicine (TSCCM 2001-2004) and he founded the Taiwan Society of Pediatric and Intensive Critical Care and Intensive Care Medicine (TSPICCM) in 2016. He has published about 250 peer-reviewed scientific papers and 10 Book Chapters.
Giuseppe Lanza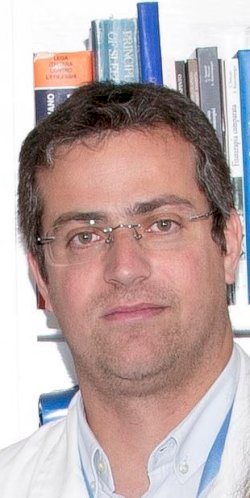 Senior Academic Researcher, Assistant Professor
Department of General Surgery and Medical-Surgical Specialties
University of Catania
Italy
Biography
I was born in Catania (Italy) in 1982. I currently work as a Senior Academic Researcher and Assistant Professor at the University of Catania (Italy). After graduation with honours in Medicine, I trained at the School of Neurology and got the international PhD at the same University. As visiting Clinical Research Fellow, I further trained at the Department of Neuroscience and Clinical Neurophysiology of the Newcastle University (UK). In 2013 I was selected for a Scientific Fellowship promoted by the European Federation of Neurological Societies (EFNS). From 2013 to October 2018, I worked as a Consultant Neurologist at the "Oasi Research Institute–IRCCS" in Troina (Italy), which is a Collaborating Center of the World Health Organization (WHO). From 2015 to October 2018, I taught Neurology at the University of Enna (Italy). I have authored more than 130 publications in internationally-indexed peer-reviewed Journals and Conferences or Meetings, and I currently serve as Editor and invited Reviewer of several international Journals. More recently, I have obtained the Master of Science in Clinical Research and the National Scientific Qualification as Full Professor (procedure for the Italian University Professor recruiting, based on rigorous criteria of scientific qualification).

Uwe Nixdorff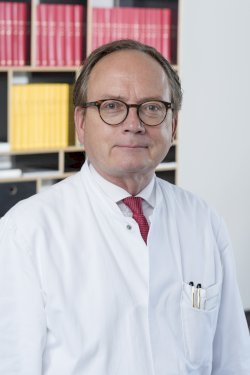 Associate Professor, Medical CEO, External Faculty Member, Internist
Cardiology
Hanako GmbH, Friedrich-Alexander University, European Prevention Center
Germany
Dmitrii Ognerubov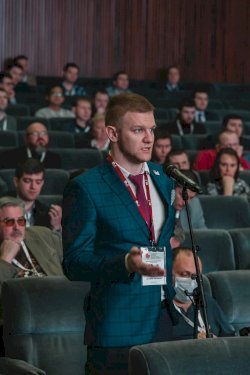 Ph.D
National Medical Research Center of Cardiology, Moscow
Russian Federation
Fares El-Sayed Mohammed Ali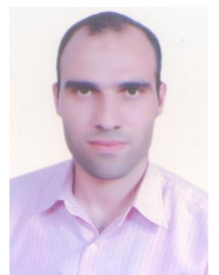 Faculty member
Assistant professor of Pharmacology and Toxicology, Faculty of Pharmacy, Al-Azhar University, Assiut Branch
Al-Azhar University
Egypt
Barbara Iyen
Clinical Assistant Professor
Primary Care
University of Nottingham
United Kingdom
HONG S. LU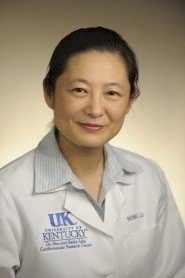 Technical Review Editor
Saha Cardiovascular Research Center and Physiology
University of Kentucky
United States
Sven Kaese
Consultant/attending physician and senior lecturer
Department of Cardiology and Critical Care Medicine
Johannes Wesling University Hospital, Ruhr University Bochum
Germany
Shanti Narsibhai Patel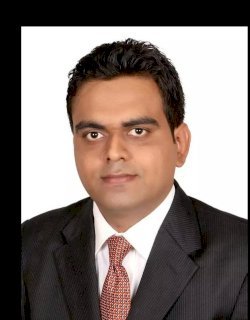 Internal Medicine Resident
Maimonides Medical Center
United States
Peysh A Patel
Cardiology Registrar
University of Leeds
United Kingdom
Salvatore Mancarella
Associate Professor
Physiology
University of Tennessee Health Science Center
United States
Kaizheng Gong
Professor
Department of Cardiology
Yangzhou University
China
Ran Wang
Associate Professor
Department of Respiratory Medicine and Critical Care Medicine
The First Affiliated Hospital of Anhui Medical University
China
Mojtaba Parvizi
Assistant Professor of Medicine
Division of Endocrinology, Diabetes, Nutrition
Mayo Clinic, Rochester, Minnesota
United States
Maria Camila Pruper de Freitas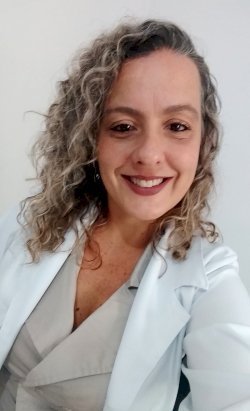 Researcher Nutritionist
Nutrition Department
Faculty of Public Health
Brazil
Biography
Ph.D. (2019) and Master of Science (2015) by the Nutrition Program in Public Health, Faculty of Public Health, University of São Paulo (FSP-USP). Graduated in Nutrition (2012) from Universidade Nove de Julho. Experience in scientific research with an emphasis on lipid metabolism, nutrition biochemistry, cardiovascular diseases, biostatistics and data analysis. The projects in which she participate evaluate the effects of nutritional components on lipid, oxidative, inflammatory and immunological parameters related to atherosclerosis, obesity and chronic non-communicable diseases, with a focus on cardiovascular diseases, biostatistics and analysis of research data.
Ederson Laurindo Holanda de Sousa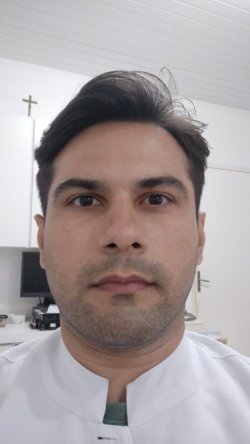 Pharmacist
Department of clinical and toxicological analysis
Federal University of Ceara - Brazil
Brazil
Biography
Master in the Medical Surgery program at the Federal University of Ceará - UFC, with an emphasis on Molecular Biology. Graduated in Pharmacy from UFC and in Chemical Processes from Instituto Federal do Ceará. He is currently a laboratory technician - Pharmacotechnics at the Federal University of Ceará. Has experience in Pharmacy, with emphasis on Pharmacotechnics; Quality Control of Medicines and Cosmetics; Analytical Chemistry and Clinical Pharmacy.
Michael Hughes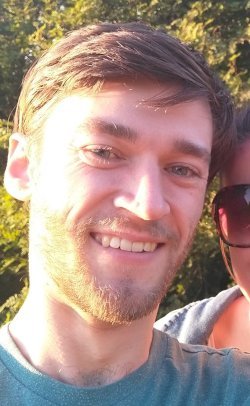 Phd
Institute of Inflammation and Ageing
University of Birmingham
United Kingdom
Marcela Antonini
PhD student
University of São Paulo
Brazil
Yuekun Lang
Research Affiliate
Wadsworth center, New York department of health
Health Research, Inc.
Afghanistan
Current Issue Volume 4, Issue 1
Editor-in-chief
Will be updated soon
Submit Manuscript
You can submit your manuscript at Science Repository. Authors submit manuscript files and metadata & can request for revision. Editors use the system to review submissions, assign to reviewers, and make and communicate decisions to accept, revise, transfer or reject manuscripts. Reviewers are invited to work on manuscripts, can accept or reject assignments.
For submission authors can directly submit manuscript to [email protected]
Manuscripts number will be provided to the corresponding author within 72 hours for the respective manuscript submitted.
14 day review process with international peer-review standards
Timeline of processing from Submission to Publication is 30 days
Manuscript will be published within 7 days of acceptance
Publication Charges
Journal of Integrative Cardiology Open Access is an Open Access journal and we do not charge the end user when accessing a manuscript or any article. This allows the scientific community to view, download, distribution of an article in any medium, provided that the original work is properly cited, under the term of "Creative Commons Attribution License".
In line with other open access journals we provide a flat fee submission structure on the acceptance of a peer-reviewed article which covers in part the entirety of the publication pathway (the article processing charge). The process includes our maintenance, submission and peer review systems and international editing, publication and submission to global indexing and tracking organisations and archiving to allow instant access to the whole article and associated supplementary documents. We also have to ensure enough investment to secure a sustainable model which ethically, legally and financially stable.
The publication charges for Journal of Integrative Cardiology Open Access are £ (GBP) 1499.
Frequently Asked Questions (FAQs)
Why do we charge?
All articles published in Science Repository are open access. Open Access publishing implies that all readers, anywhere in the world, are allowed unrestricted to full text of articles, immediately on publication in Science Repository Journals. The Article Publication Charges pay for the editorial and production costs of the journal, for hosting the website, publishing articles online, preparing HTML , PDF and XML versions of the articles and submitting the articles in electronic citation database like CrossRef.
Our financial goals are to:
Maintain the portal for best experienece
Recover capitalization cost
Produce sufficient revenue to allow for a sustainable and scalable publishing program, under continuous development
Although we charge the minimum possible but we will reduce the publication-charge cost downward over time.
When should I pay?
Corresponding author or the paying institutions should arrange for the payment once they are notified regarding acceptance of the article. APC is exempted for cases in which a wavier agreement has been made in-prior to submission.
*We request an immediate attention towards the payment as the articles will not be published unless the charges have been paid.
Who will pay the APC (Article Processing Charges)?
Corresponding author or Co-authors has to make the payment on acceptance of the article.
How do I pay?
Authors or institutions can make payments by two modes as per their convenience.
Note: No taxes are included in this charge, taxes will be applicable as per the policies of the country of the payee. Additional transaction gateway charges may be levied on the payee.
Do I have to pay if my manuscript is rejected?
No, Article processing charges will not be applicable for articles rejected by the Editorial office.
Can I be eligible for wavier on APC?
The waiver request will be considered on a case-by-case basis, and will be provided accordingly.
*The Waiver requests must be made during the submission process and will not be accepted after processing of the manuscript.
Withdrawal Charges
Please check our Refund Policy
Are reprints of my article included in the article processing charges (APCs)?
No, Article processing charges (APCs) do not include the charges for the reprints. Reprints facility is optional and should be order separately.
For more details you can refer to FAQs or contact us [email protected]
Archive